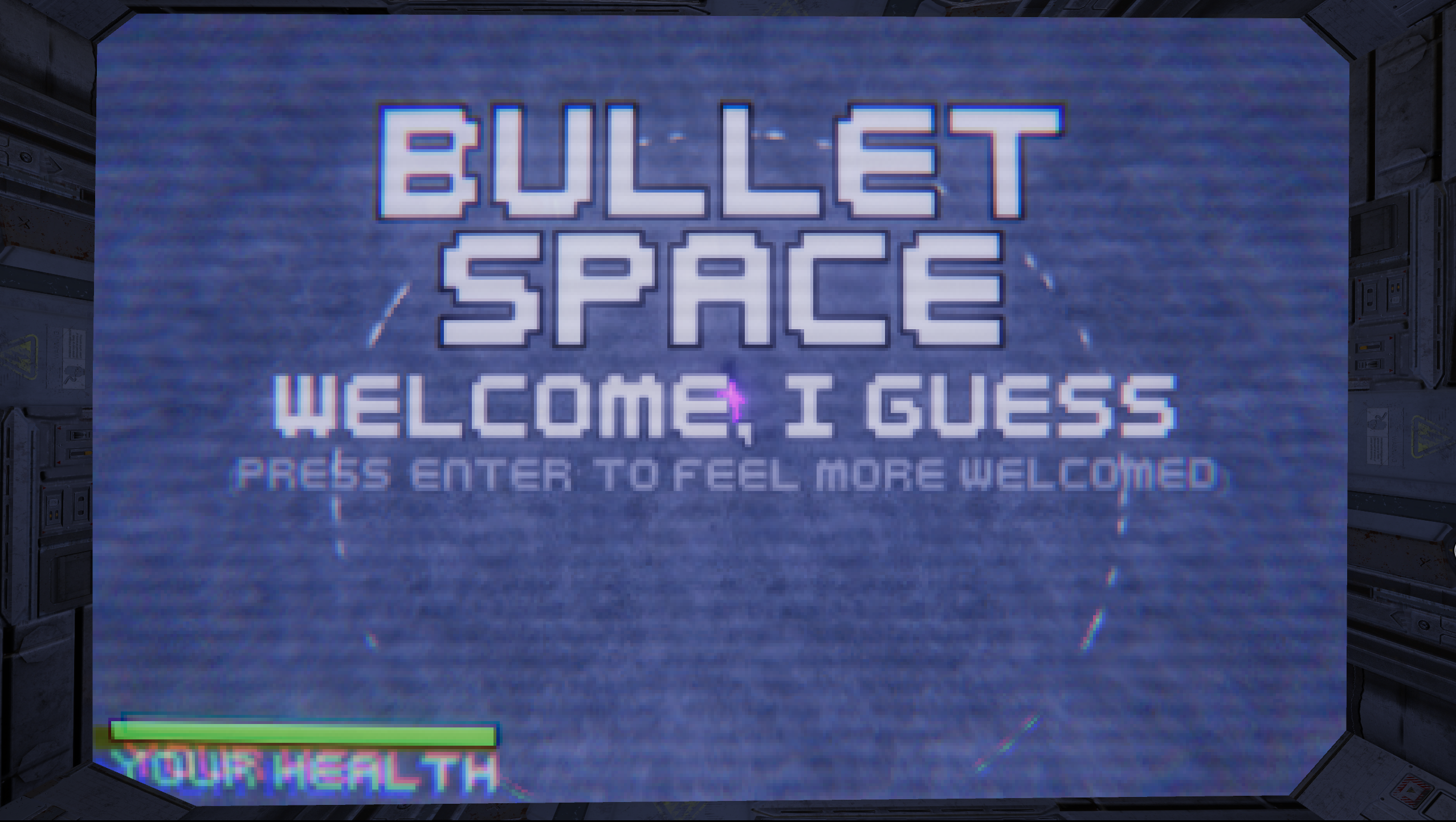 Bullet Space
so, this game...
it's bullet-heck-ish
it's rogue-like-ish
it's a top-down shooter
and it's in space
controls:
WASD -> Movement
Left Click -> Shoot
Mouse -> Aim
Shift -> Dash
credits:
Install instructions
For Windows/Linux: Unzip and Enjoy!
For Mac: 1. Unzip and remember where you unzipped.
2. Run the 'BulletSpace' application
3. If it doesn't work, open the 'Terminal' application.
4. Type 'cd ' followed by the file path (e.g. cd ~/Downloads/Mac). To verify that you are in the right path, type 'ls' followed by enter. You should see BulletSpace.app in the list.
5. Update permissions using :
chmod a+rx BulletSpace.app/Contents/MacOS/*
6. Hopefully you can run the app now